vs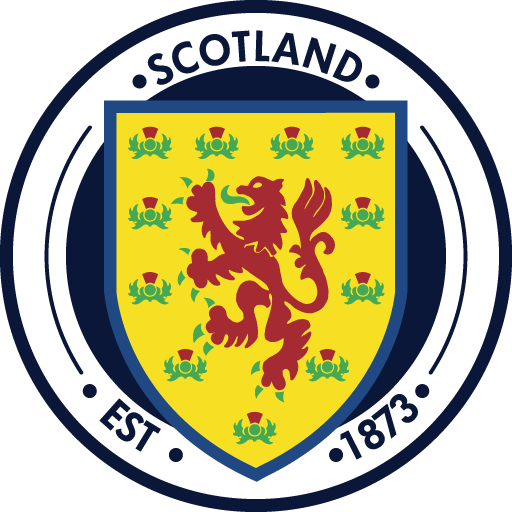 France vs Scotland Billets

Filtrer
catégorie
Info
Type
POV
Quantity
Prix
catégorie
Info
Type
Quantity
Prix
Category 2
Short Side (Behind The Goal) Tickets.



€88.00
Category 2
Short Side (Behind The Goal) Tickets.



€90.00
Category 1
Long Side Upper Tickets.



€175.00
Category 1
Long Side Upper Tickets.



€199.00
Information à propos des billets de Football France vs Scotland
Veuillez prendre connaissance des remarques suivantes avant d'acheter des billets pour France vs Scotland :

La date et l'heure des événements sportifs sont susceptibles d'être modifiés. Ces changements ne sont pas liés à Football Ticket Net mais dépendent des organisateurs officiels - nous vous recommandons de vérifier de temps à autres les dates et heures afin de prendre vos dispositions pour assister au match aux dates et heures mis à jour. Nous avons le regret de vous informer qu'aucun remboursement ne peut avoir lieu en cas de changements de programmation des matches car les billets seront valables aux date et heure actualisés.
Les catégories utilisées par Football Ticket Net ne sont pas toujours similaires aux catégories des organisateurs officiels des événements sportifs. Le numéro exact des gradins, rangées and sièges ne peuvent être connus à l'avance. A moins d'avoir acheté des billets uniques, les places sont garanties côte à côte. Si vous souhaitez des billets côte à côte pour plus de deux personnes, veuillez nous contacter et nous ferons tout notre possible pour satisfaire votre demande.
Football Ticket Net est une place de marché qui se spécialise dans les ventes épuisées et difficiles à obtenir des billets de football, Football Ticket Net n'est pas connecté, ne fonctionne pas avec et ne fonctionne pas affilié de quelque manière que ce soit à un organisateur officiel, une équipe, un lieu ou un box-office. La plupart de nos billets sont mis en vente à un prix supérieur à leur valeur nominale, ces prix sont fixés en fonction de la demande et de la difficulté à les obtenir, ce qui signifie que le prix figurant sur votre billet ne sera pas identique à notre prix, pour les raisons sus-mentionnées.
Toutes les commandes qui ont été payées sont définitives et garanties, nous avons le regret de vous informer qu'aucune annulation ne peut être effectuée. Cela est du au fait que dès que votre commande est approuvée, nous confirmons immédiatement vos billets auprès de nos fournisseurs ou avec l'autre partie (les revendeurs).
Football Ticket Net vous garantit la livraison de vos billets de manière fiable, sécurisée et à temps pour le match. Les billets vous sont expédiés dans les plus brefs délais, généralement entre 3 et 7 jours avant le match. Dans la plupart des cas, les billets sont livrés aux clients 1 à 2 jours avant le match et quelquefois le matin même du match.
Nous vous assurons que nous livrerons toujours les billets à temps et vous les aurez en votre possession avant le début du match. Nos méthodes de livraison sont (selon le match) : courrier recommandé, réception d'hôtel ou du concierge, points-relais (un lieu défini d'avance afin de rencontrer l'un de nos fournisseurs ou vendeurs particuliers) ou un e-Billet (envoyé par e-mail).

Football Ticket Net vous recommande, avant d'effectuer l'achat de billets sur son site, d'essayer d'abord d'acheter des billets directement par l'intermédiaire des organisateurs officiels. S'il n'y a plus de billets disponibles (épuisés) ou que des billets ne sont disponibles que pour les membres (difficiles à obtenir), Football Ticket Net est votre meilleure source pour l'achat de billets de manière fiable et sécurisée.

VS

Netherlands vs France
Euro 2024 Qualifications
Johan Cruyff Arena
, Amsterdam, Netherlands
Amsterdam, Netherlands
13/10/23 Fri 20:45

VS

France vs Gibraltar
Euro 2024 Qualifications
Allianz Riviera
, Nice, France
Nice, France
18/11/23 Sat 20:45

VS

Greece vs France
Euro 2024 Qualifications
Agia Sophia Stadium
, Athens, Greece
Athens, Greece
21/11/23 Tue 21:45
Voir tous les Matches France


VS

Spain vs Scotland
Euro 2024 Qualifications
Estadio de La Cartuja
, Sevilla, Spain
Sevilla, Spain
12/10/23 Thu 20:45

VS

Georgia vs Scotland
Euro 2024 Qualifications
Boris Paichadze Dinamo Arena
, Tbilisi, Georgia
Tbilisi, Georgia
16/11/23 Thu 21:00

VS

Scotland vs Norway
Euro 2024 Qualifications
Hampden Park
, Glasgow , Scotland
Glasgow , Scotland
19/11/23 Sun 19:45
Voir tous les Matches Scotland

Contactez-moi
Nous vous rappellerons gratuitement
Votre demande a bien été prise en compte
Horaires du Service Clients
Monday - Thursday: 8AM - 5PM (GMT)
Friday: 8AM-3PM (GMT)
Saturday - Sunday: 9AM - 2PM (GMT)
Nous contacter par e-mail